I've been in lifestyle mode for 4 months, and This is what my eating and my body look like now
Use my exclusive discount code for $40 off your first 3 months: stunningstyle2020
Graduating from Stronger u
"I feel weird checking in for the last time," was all I wrote as I sent off the final weekly check-in to my Stronger U coach. Weird didn't cover it. That day I was embarking on a solo voyage I'd been practicing and preparing for, but it felt more like being set adrift with no oars. 
Every week for nine months I had checked in with Bonnie, being accountable, making plans for upcoming trips and holidays, sharing personal successes, swapping dog pictures and progress pictures. Each week brought instructions and encouragement as I started with the weight loss phase and eventually moved into maintenance. 
Faithfully planning, measuring, weighing, and tracking everything I ate was a well-ingrained habit at this point. And now…now I was on my own. I had graduated from both of those stages and was ready for Lifestyle mode – the ultimate goal. But would I navigate these seas with confidence, or capsize with the first large wave? (Spoiler alert: I am rocking it!)
Don't miss my before, during and after photos below, as well as a special Stronger U discount code exclusively for my readers!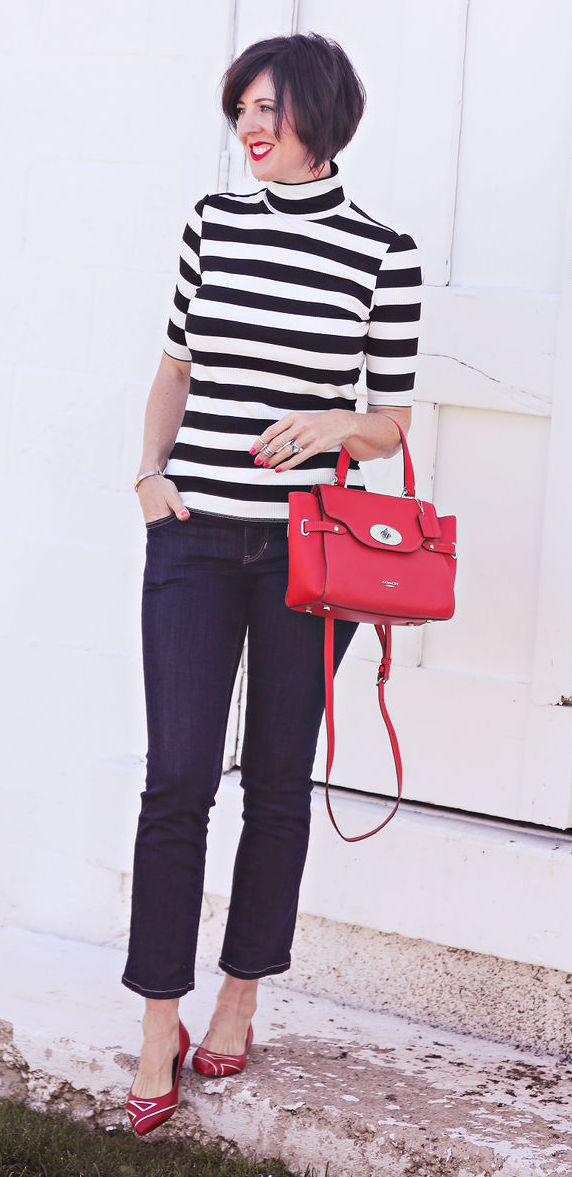 The next stage of my journey - Lifestyle mode
Lifestyle mode is where we all aspire to be. Diligently counting every macro is a thing of the past. Balance, moderation and judgment replace preparing, measuring and tracking. It sounds ideal, but it's also a little terrifying. I started Lifestyle mode on the same day I turned in my final tracking sheet, and I wasn't sure I was ready.
I could have signed up for another session, but Bonnie knew I could do it, encouraged me to take the helm, and head out to sea. If I ran into trouble and wanted some extra practice, I could always come back for one more round. Stronger U focuses on getting you sailing on your own, not keeping your moored in their harbor.
At first I continued to measure and weigh, but not track as strictly. A couple of weeks in I broke my perfect tracking record and didn't track anything for a whole day. Back on for a few days before missing a few more days in a row, and before long, I wasn't tracking at all!
There was no deliberate choice to stop tracking, it just happened gradually and naturally, and when I got a new phone, I didn't even download the My Fitness Pal app that had been my constant companion.

Where does that leave me now?
Four months of Lifestyle Mode has emphasized the internal changes Stronger U instilled in me. Once you reach your weight loss goal, your coach starts to INCREASE your macros until you find your sweet spot to maintain your weight loss. The increase is gradual, and I continued to lose weight during this stage.
When I last updated you about my Stronger U experience, I was halfway through my second session and working on Maintenance mode. I had lost 13 pounds when my coach started increasing my macros. During maintenance I lost another 7 pounds as she slowly increased my macros, because I was still eating fewer calories than my body required.
Now that I'm in lifestyle mode I bounce between a 20-23 pound total weight loss, mostly depending on my sodium intake (salty foods are my weakness). I prefer to stay in the 20-pound range, or I start to look like a lollipop – my head looks a little too big for my body, and my clothes get a little too loose. I've had no trouble maintaining my weight, and I eat all the things I love.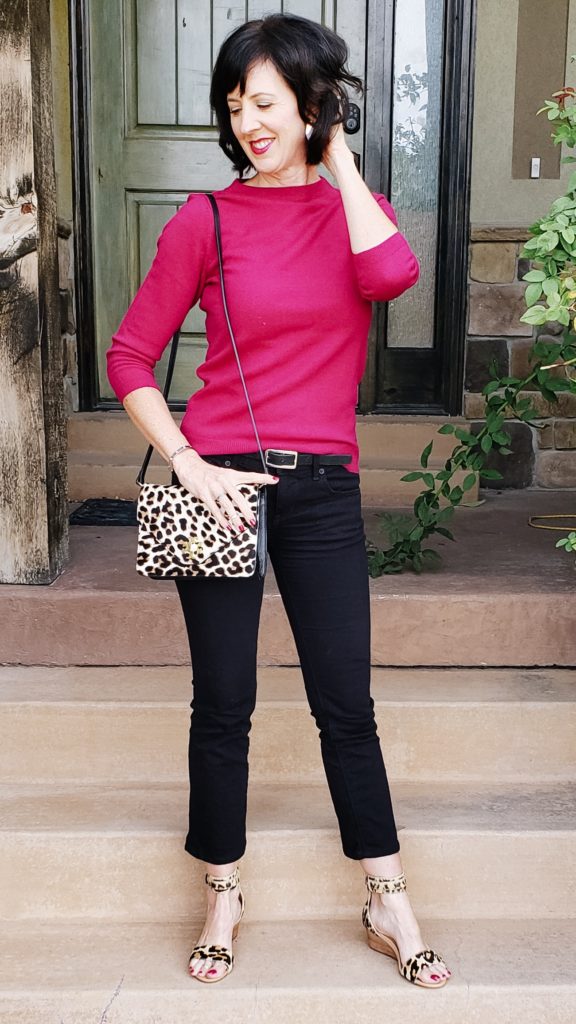 The key is balance and choices. I've had the same thing for breakfast everyday since college, my protein smoothie. It's filling, tasty, fast, easy, portable, all my favorite things, and after all these years, I don't feel normal if I don't have it. Heavy food in the morning has always been unappealing to me. 
One thing I learned about myself is the earlier in the day I start eating, the hungrier I am all day, so I usually have my breakfast around 11 a.m. It's not really intermittent fasting, because I don't have a strict stopping point. I typically don't snack after dinner because that's never been a habit of mine, but if I do want something later in the evening, I'll eat it. Dinner time varies from day to day depending on our kids' sports schedules, and I'm not trying to stay in a window. 
This isn't an idea promoted by Stronger U, but it's something I've learned about my own body. For me eating early = ravenous all day.
I eat something simple and easy for lunch because I've always hated stopping to make lunch (and cleaning up the mess). Around 2 p.m. I'll eat something like a bagel sandwich, last night's dinner leftovers, or I love to eat breakfast-y foods like scrambled eggs, bacon, and toast for lunch. For dinner I'll have whatever the family is having. 
Today I had my drink, a bagel sandwich for lunch (recipe below) with some chips, a snack of cheese and crackers, and dinner is a roasted pork loin, baked potato with sour cream, butter and cheese, and steamed vegetables. Maybe some French bread. Dinner is my favorite meal of the day, and where I tend to eat the most calories.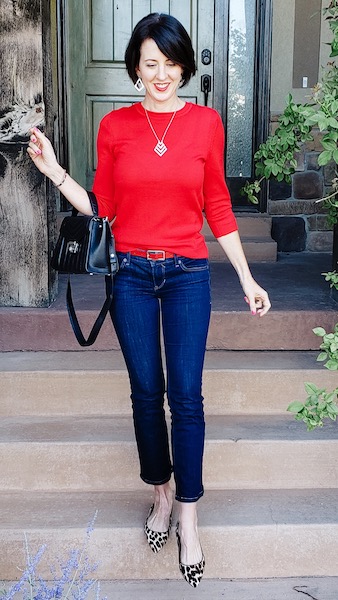 My favorite bagel sandwich
My favorite bagel sandwich is:
 1 mini bagel 
Deli turkey (I mean the good kind from the deli counter. Boarshead Salsalito is a favorite)
Whipped plain cream cheese
Green onions (because I haven't found whipped chive cream cheese) 
Cucumbers 
Everything But the Bagel seasoning from Trader Joe's
A little spinach
What about special occasions and eating out?
Special occasion season is upon us, and my calendar is already full of parties, family gatherings, dinners out, and a trip to my parents' home (and all the Southern food) over the next two months. Everything I learned during my 9-month Stronger U experience will serve me well. 
I'll take it easy for breakfast and lunch, make strategic choices for dinner, and indulge in the foods that are worth it. I'd rather have the pork belly with balsamic caramelized onions and brie than the bread. I can eat bread anytime, but the pork belly is worth the indulgence. My mom's sausage and gravy and biscuits? YES. A big breakfast and lunch the same day? NO. 
If I really indulge that night, the next day I'll watch my sodium intake (restaurant food is always loaded with sodium and makes me retain water), and keep all my choices moderate the next day or two. If the weekend means multiple special occasions, as it can during this time of year, I'll trim up my choices during the few days leading up to it, and maybe a few days after, depending on how I feel. If I need extra help, I could look back at previous tracking charts and follow those macros for a few days.
I don't drink alcohol, but I've never been one to drink my calories with soda or juices. Watch those beverage choices because they add up fast, and they don't fill you up.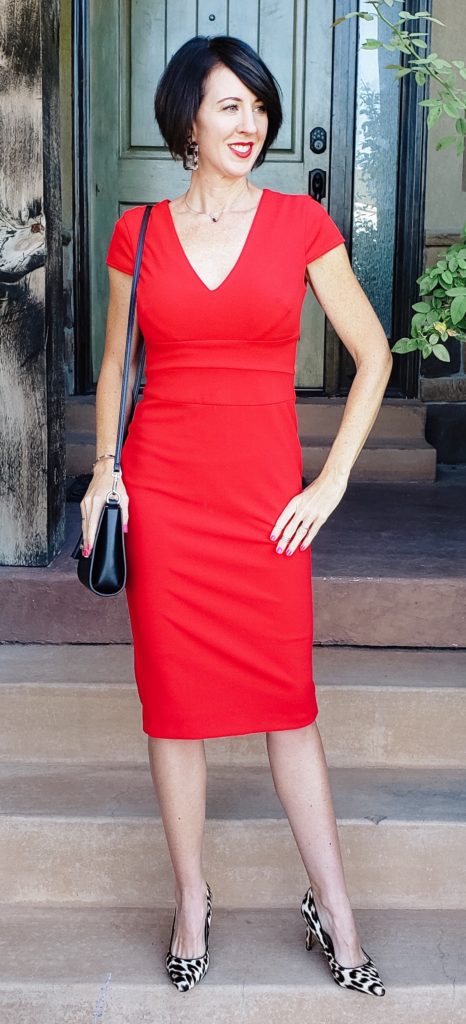 Is it hard to balance your food?
Actually, no. I learned so much about portions, and what my total day's calories looks like on a plate, it's just habit and eyeballing. Balancing my food is instinctual now, and I don't consciously think about it. There are no feelings of restriction or loss because I think of it like a budget. If I'm spending a lot on dinner, I economize on breakfast and lunch, but I'm never willing to skip a meal for a huge splurge. 
It's exactly like the elusive French woman diet. I eat all the things I love, and maintain my ideal weight. I've learned to balance the choices I make and prioritize my favorite things at that meal – but I always eat my veggies. As much as I would love to live on Doritos, sushi, and s'mores, I value my health, and I make sure I get the nutrients I need, too.
I still prioritize protein at every meal because my body needs it, it helps me feel satiated at every meal, and it keeps my blood sugar stable. A vegetable side dish gets a prominent place on my plate, but I make sure they are delicious as well, and then I round it out with whatever else we are having.
I do hot yoga about twice a week (three when I'm lucky), but at times I let a busy schedule get the better of me and don't go at all for a few weeks. This was my schedule during the weight loss and maintenance stages as well, so my exercise habits haven't changed much. I'd like to tone up more, but I have to be careful because of my adrenal fatigue. I tried ramping up my exercise this summer and crashed.
The truth is, unless you are training for the Olympics, you can't out eat a bad diet. Exercise can help you along on your journey, but it won't make up for eating too many calories. It's basic math. And just a tip, most exercise calculators overestimate how many calories you are burning…by a lot.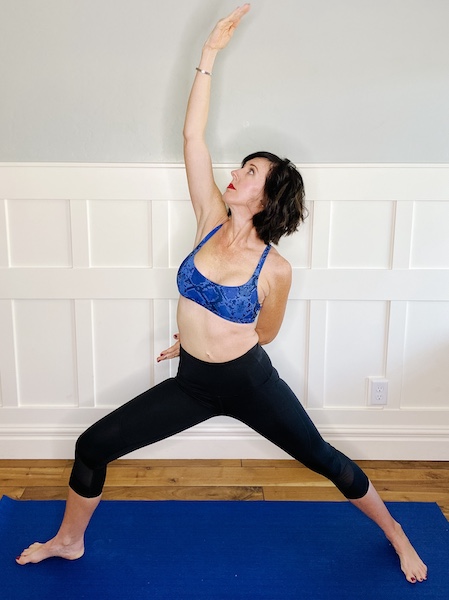 There are some differences between Lifestyle, Maintenance, and Weight Loss modes. I no longer weigh or measure my food. Tracking and planning my meals is a thing of the past. Even though I miss our weekly check-ins, I don't send Bonnie more than the occasional text or email to catch up and say hi.
A dessert here and a Double Double Animal Style there is no big thing. Our weekly pizza tradition is back on. I eat out more often than when I was in weight loss or maintenance, but definitely not every day. No more scouting the restaurant menu before I arrive and planning exactly what I will order before we get there, and I don't stick to the lean meat and steamed veggie options.
Stronger U helped me change from a mindset of deprivation to one of possibilities. Because there are no restrictions or weird  limitations, I can eat anything I want, as long as I plan for it. Moving from a scarcity mindset to an abundance mindset means passing on the bread to have the shrimp appetizer is a choice I'm making today because I choose it, and not because I'm being deprived. It's just not a big deal. Bread is always available when I want it.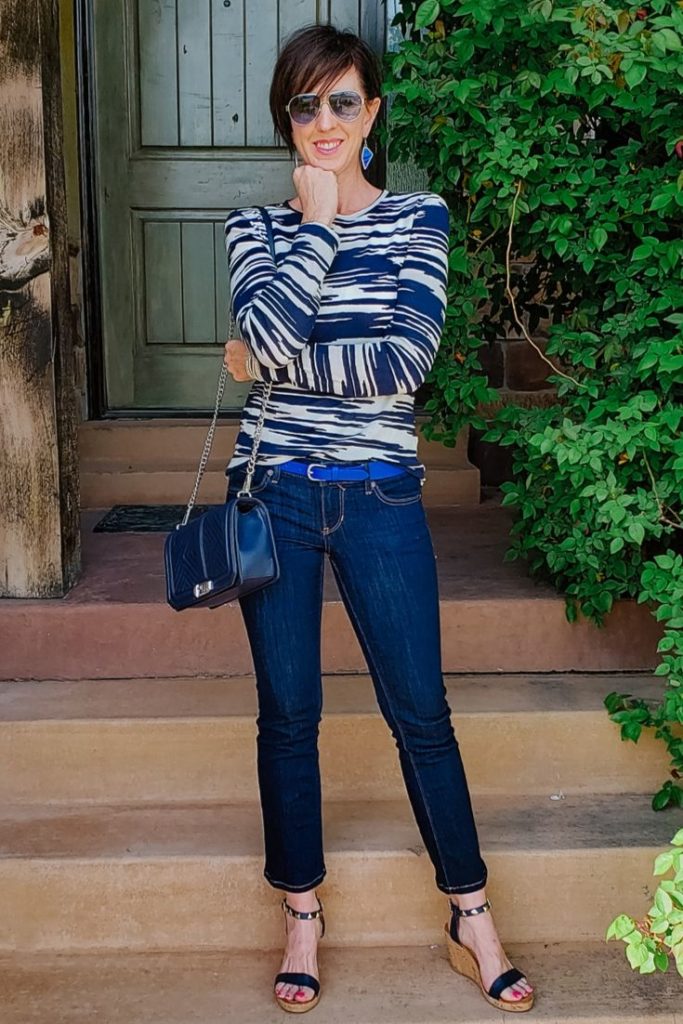 But some things remain the same, and that is the whole point. If I didn't keep up with some of my habits, I'd gain back all the weight I lost. Moderation and choices are the key to Lifestyle. I don't eat EVERYTHING and I don't indulge all the time. Most of my meals are normal portions of normal foods, like what I listed today. The indulgences are occasional. 
Portion control is easier now, and something I'm mindful of. I don't eat half of a large pizza AND the cheesy garlic bread (anymore). I have 2 slices of pizza and 1 cheesy garlic bread once a week in between several days of average calorie intake. If I eat pizza on Friday, I won't usually have another big indulgence on Saturday. I can have SOME of everything SOME of the time, but not all of it all the time. 
If I get the burger mentioned above, I'll skip the fries or eat a couple from each of my kids' trays (we call it taxes). I pay attention to when I'm satisfied rather than when my plate is clean.
When we eat sushi, which we do often, I only eat 1.5-2 rolls (instead of the 3 I used to eat), and it's one of the rare times I crave something sweet. If we get the dessert there, I will savor a few bites to satisfy the craving, but not eat the whole 1,000 calorie cheesecake. More often I'll eat some dark chocolate at home.
If there is a lower calorie option, I still choose that. Daisy low fat sour cream is just as good as the full fat version (not true of other brands), low fat mayo, fat-free (Fage) yogurt, lower fat ground beef or ground turkey for most things, whipped cream cheese, turkey pepperoni, low-fat mozzarella, baked tortilla chips, and other other options are easy choices and still in regular rotation.
A side by side comparison
Let's take tonight's dinner and compare what it would have looked like while I was losing weight versus what I ate tonight. First I would have planned, weighed, and tracked everything in the left column before I took a single bite that day. Tonight I did none of those things; I eyeballed measurements as I scooped, sliced, and slathered.
Pork Loin
Sweet Potato with a little butter
Steamed Veggies with pan juices
Pork Loin with the pan juices
White potato, butter, low fat sour cream, sharp cheddar
Steamed veggies with butter
French Bread with butter
What makes Stronger U different?
Most weight loss programs only focus on just that: the weight loss. But what do you do AFTER you've lost the weight? Keep eating 80% of your calories from fat? Never eat bread, rice, potatoes or pasta again? Is that sustainable? Not for me.
With Stronger U, once you reach your goal weight, your coach works with you to increase your macros and find your maintenance levels. When you feel comfortable there, you can move into Lifestyle mode, and that is the magic. Your coach will guide you through every stage.
Because Stronger U is all about eating normal foods in normal portions, and learning to eat moderately, it's sustainable. There are no weird foods or ingredients, no food combining, no special products, and no restrictions. You eat the foods you like, make your own menu, learn to balance your macros and make different choices than you made before. 
No matter where I am, I can find something to eat, whether it's a restaurant, an airport terminal, or my parents' house, because I'm eating normal food. It is a hands-on education, and the coach is training you to sail solo. 
I love my Stronger U experience even more now than I did when I first shared my experience. By the time you graduate into Lifestyle mode, you are fully equipped to make this voyage on your own, and navigate the the calm seas, choppy waters, and raging tempests.
A special discount for my readers
We are proud to partner with Stronger U once again and they are generously offering my readers a special ten percent discount! Enter the discount code stunningstyle2020 to save! This is an amazing deal because they don't do promotions very often, and you can use it with multiple sessions.
Before, During, and AFter Stronger U PHotos
Please know how hard it is to share my before and after pictures. When I took these original pictures, they were for me and my coach to evaluate my progress. When I started, I had no intention of writing a post or sharing these pictures with the world. To say I feel exposed (see what I did there?) sharing this is an understatement, but I want to really show you the difference Stronger U has made in my body so you can understand the real value of their program. 
The left picture is from a vacation early last summer before I started Stronger U, so about 1.5 years ago. The image on the right is from this weekend, 4 months into Lifestyle.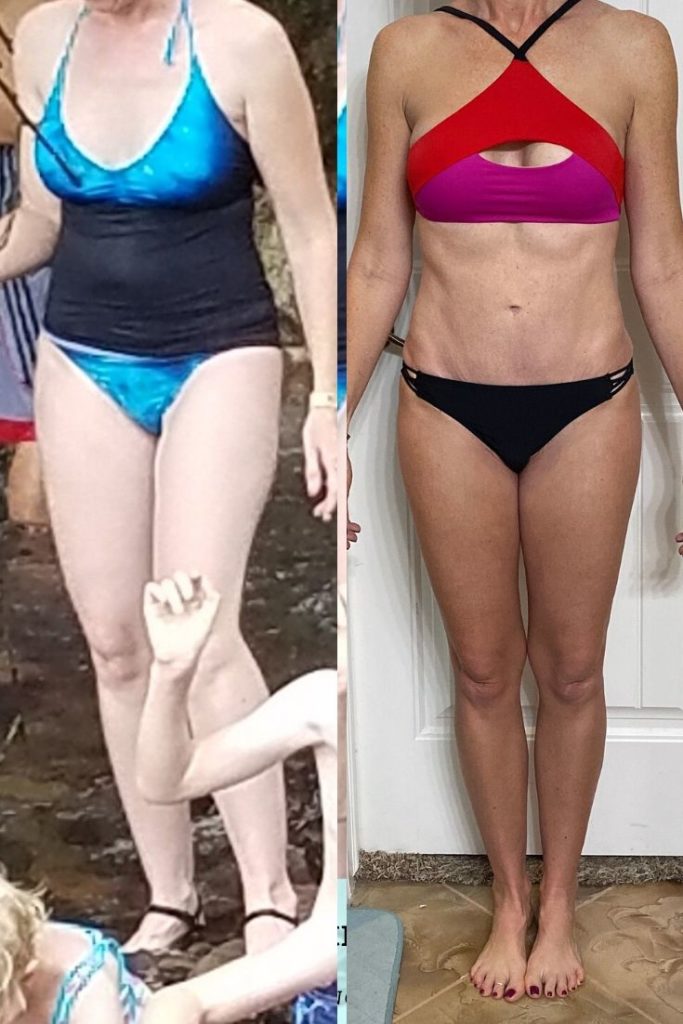 To be as accurate and comparable as possible, I kept the follow up pictures as close to the same as possible. I did have to buy smaller bottoms because the original pair won't stay up. The middle picture is from a vacation early last summer before I started Stronger U. The left row was when I started working toward maintenance 10 months ago, and the right row was this weekend, 4 months into Lifestyle.
We are proud to partner with Stronger U for today's post. Sponsors are carefully selected in conjunction with our mission statement to bring you content and products we think you'll love! All opinions and editorial decisions are solely my own. I paid for my own sessions, and reached out to them later when I was so happy with my results.