Spring break marches on and it was busy, busy, which I do not consider a break. We had 3 days of swimming, a movie, a chocolate and cheese festival, haircuts and more. I'm pooped!
I was so tired and over stimulated from all the spring break action this week. I thought about wearing something bold and colorful, and then I didn't. The flats and purse were all I could handle. I know many of you are thinking, "What about that cobalt you're wearing? That's bold and colorful." For me cobalt is a neutral. It's like navy. I would wear it with anything. For those of you who have asked where to find this purse, I found it! Cardigan similar cardigan here and here. Similar tee here, here, here. Jeans Express. Flats similar here, these mocs are top of my list, here. Purse Kate Spade.
Taking six kids to get haircuts is no small task. After that we went to see the tulips at this local garden that has over 100,000 tulips and then dinner with their 21-year-old cousin we haven't seen in two years. She was serving an LDS mission, and this was our first chance to see her since she has been back. She's a very sweet, fun girl, and we missed her! Tee (similar here), denim jacket similar here, here, here, here, here. Plus size here. Jeans similar here and here, sneakers similar here and here.
Today the whole family went to a chocolate and cheese festival at the Natural history museum. IT WAS PACKED. But fun. They also had a special exhibit on poisons that was really cool. Love my little photo bombers. Jacket – this one is nearly identical to mine and very affordable! And this one has a hood. This one has a hood and silver hardware. Shirt is actually an XXL boys from Children's Place – my shopping knows no bounds – similar here. Jeans Express, boots Sperry.
The kids went back to school today. Spring break is over and I have so much to catch up on, so I'm staying very comfortable and casual. Also, I feel super exposed after what I posted on my blog today, so I'm wrapping myself up in a sweatshirt that is like a comfort blanket. Sweatshirt Mindy Mae's Market, Jeans similar here, here, here and here. Shoes Toms.
Today is such a hard day, and I have an important message to share with you. PLEASE. Put down your phones when you are driving. There is no message, email, text, Facebook post, Instagram photo or tweet that is more important than your life, your passengers' lives, the lives of those in the cars and on the bikes around you. Three years ago today I lost my friend, my best friend's husband, their girls' father, to a distracted driver who was reaching for his phone after dropping it. He drove onto the shoulder and hit 2 men on bikes. One was my friend who died. The other was his brother-in-law who miraculously survived, but still suffers serious effects from the accident. The driver destroyed more than two lives that day. This never should have happened. Put your phones down. Keep your eyes on the road. Watch for bikers. Pass them like you love them. Tee similar here. Jeans similar here. Flats similar here, these mocs are top of my list, and here.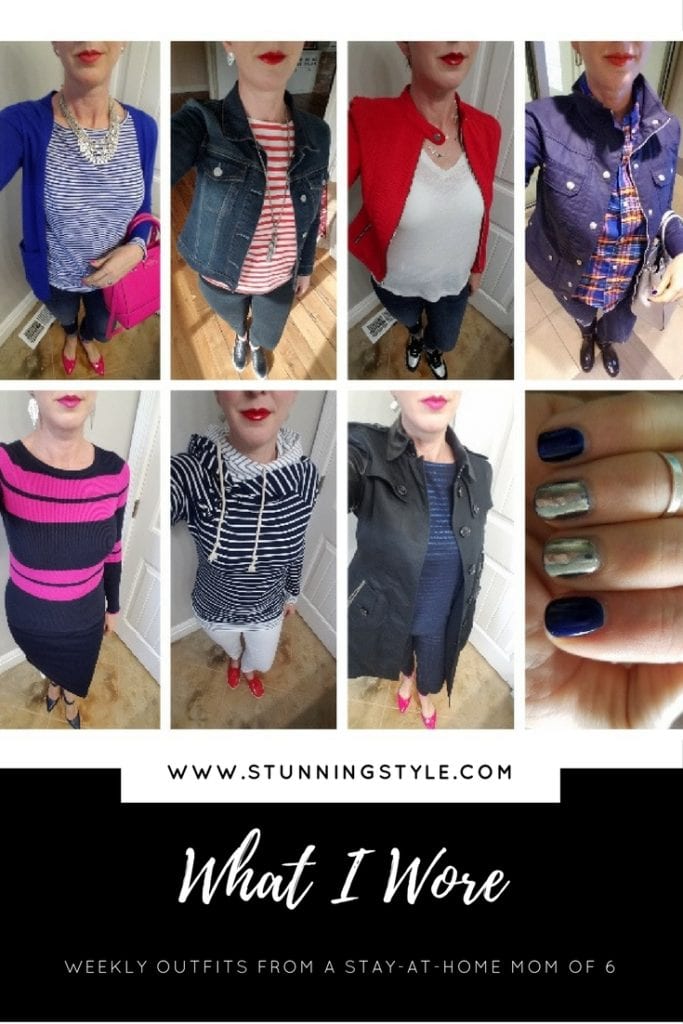 Did you already have spring break? Was it busy for you too? Don't forget to share below! Pinterest, Facebook, Stumbleupon, wherever you hang out.
This post contains affiliate links, which means if you purchase through my links I get a small commission, but it doesn't cost you anything extra. Thanks for supporting my blog!