four tips to help you always love your classic style
I hear it all the time, "I love classic style, but it feels dated." While classic style is classic, it also trends sometimes, and right now, it's not. If you are part of my community, there is a good chance you love classic style as much as I do, and you've struggled with the same thing.
As the trends change, we feel like we have to overhaul our style too, and many classic-style lovers leave behind the style they truly love.
It's more than leaving behind a favorite style of shoes or blouse, though; it's like leaving yourself behind. As we've talked about over the last few weeks, style is a form of self-expression, and when you aren't expressing yourself in an authentic way, it's denying who you are.
But we are being sabotaged constantly, both from within and without. Changes. They happen to all of us, and they can be exciting and good, but they can also turn us on our heads. We get jobs, become mothers, move across the country, retire, and that can make us question everything about our identities, including our style.
What about birthdays? Something about entering a new decade makes us feel that somehow what was perfectly acceptable to wear YESTERDAY, is completely forbidden today and forever more.
On top of that, every season in the world of fashion, the council convenes and decides how to jerk the rug from under us just as we are starting to stand on our own by changing the trends AGAIN. Sometimes the changes are subtle, sometimes they rock our world, but they all leave us feeling a little insecure…and that is the point.
Now that you know what's powering the revolving door of your closet, you can put on the brakes, and embrace and love your classic style, even when it's not trending.
Now that we know what's going on, what's the problem? Is it really that simple? Maybe. Maybe not. Many of us lack the courage and confidence to wear and stay true to our personal styles when they aren't trending.
It is built into our DNA to belong. To conform. In the not-too-distant past, if you were cast out of your village, it meant not just loneliness, but death. Surviving alone wasn't likely. Being accepted and acceptable is a survival mechanism.
Unfortunately, our DNA doesn't distinguish between different in a safe way and different in a lethal way. It is normal and natural to want to look and be like those around us, and it's even more likely to happen when we don't know where these messages of "You aren't acceptable," are coming from and whether they are actually true.
Recognizing that the fashion industry's job is to make money, and they do that by making you feel insecure so you buy more can give you some awareness that these changes are purely the whims of others, and not necessarily essential to survival. Shifts in fashion do offer some variety, which we crave, but do we really have to clear our closets every few years and start over?
When you know your style, what truly suits you, it takes courage and self-confidence to wear it when it's not the most popular thing to wear. Standing out is courageous. Staying true to yourself in large and small ways is courageous. You are courageous.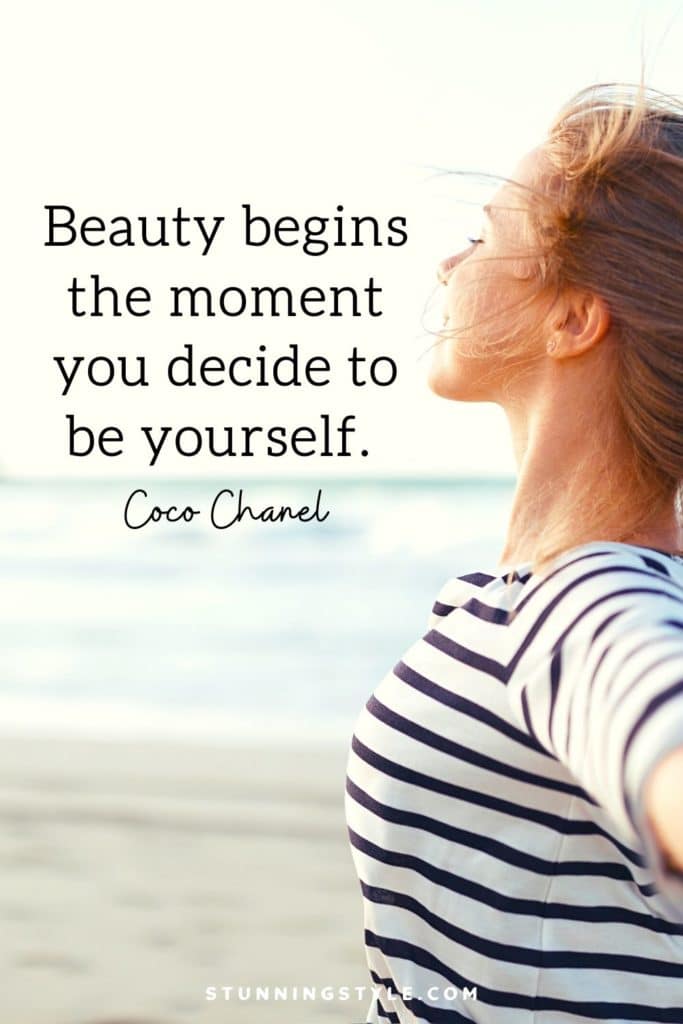 Admittedly, classic style can be boring, dated, and old-fashioned, and that's one reason I never felt fully comfortable in my love/hate relationship with it. I loved it, craved it even, but I felt stifled at the same time. It wasn't fully telling my style story.
We talk about trends like they are a bad thing sometimes, but trends can breathe some life into classic style and make it feel new. They give us that variety we crave without gutting our closets and starting over. Small injections of something fresh can help you continue to love classic style.
Just as staying true to your style takes courage, so does change. It takes courage to try something new, courage to change your mind about something, whether you realized you love something new or hate something you've held onto, and it takes courage to reject the current trends. It takes courage to say yes and courage to say no.
Great, so how do you know what trends to incorporate? As new trends come along, I look at them and get an initial gut check. Repulsed? Step away. Intrigued but cautious? Investigate. Jumping up and down (on the inside) in anticipation because where have you been all my life? Let's get married.
This season I'm loving and incorporating some of the trends, and others I'm ignoring altogether. On Monday the Style Step I did with the members of the Stunning Style Society was all about trends to try, and HOW to try them in a wearable way.
I incorporated these trends into the Summer Classic Wardrobe Guide as a safe way to explore new styles they might love with their classic style. It removes the guesswork of how to wear something intriguing, but new, and maybe intimidating.
Right now the trends are going through a major change, moving from skinny jeans, lower rises, long flowy tops to bootcut and flare jeans, ultra-high rises and short, fitted tops. The entire silhouette of outfits is changing. How does that make you feel? What will that do to your style and your closet?
The first picture is how we wore this look about 15 years ago with the stovepipe pants and the ultra-low rise jeans.
Picture two is the version that's been trending for the last several years with the skinny jeans, oversized ultra-long top that was front tucked.
The new silhouette is moving toward ultra-high rise, bootcut or flare jeans, and short, almost cropped tops.
For some of you this will bring a huge sigh of relief because the new silhouette suits your body type, and for others it is a borderline tragedy because it doesn't suit you at all. Or maybe it would suit you fine but you don't know what to do with it because it is literally the opposite of what has been trending for a decade.
Even though I didn't feel completely comfortable in classic style, the elements of it were like second skin to me. So what was the problem? I needed other elements too. Classic style on its own wasn't the complete story. My billboard was unfinished.

There is no one right way to wear classic style. Core concepts remain the same, but there are a million variations of it. By customizing it and adding the details that tell your style story, and make the message on your billboard the one you want to broadcast to the world, it will feel right for you.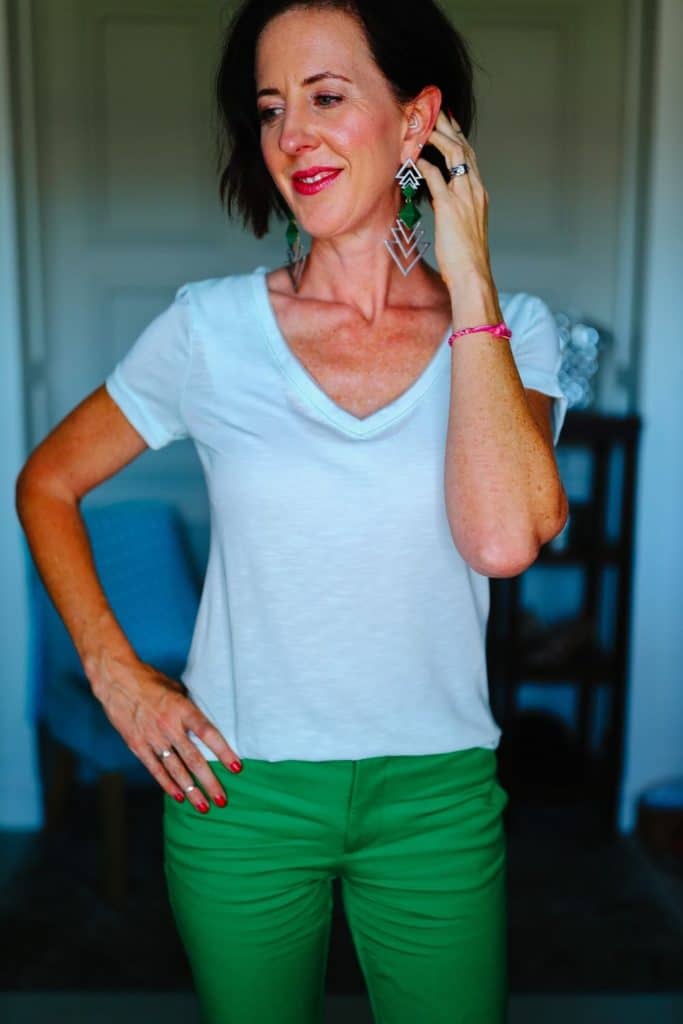 You are too unique to fit into a one-size-fits-all, or even a one-size-fits-many box. Customizing and creating your version of classic style will make that box go from chafing, irritating, and too constricting to a perfect fit.
The Classic Wardrobe Guide is literally that, a guide, a template to make it as easy as possible to put together your seasonal classic wardrobe, quickly find what you need with the shopping portal, and get dressed effortlessly with the 100 outfits and the monthly wardrobe calendars. The Style Steps help you personalize it.
The first four Style Steps are all about curating your wardrobe. With the next six Steps, we are customizing your seasonal wardrobe so it fits your style perfectly, from exploring trends to incorporating your Classic Style Twist.
This shift in silhouette can fit in perfectly with classic style, but it also needs to fit your body type. Bootcut jeans are universally flattering, but pant rise is a very individual need that doesn't change.
I can embrace parts of the trend and customize it to suit me.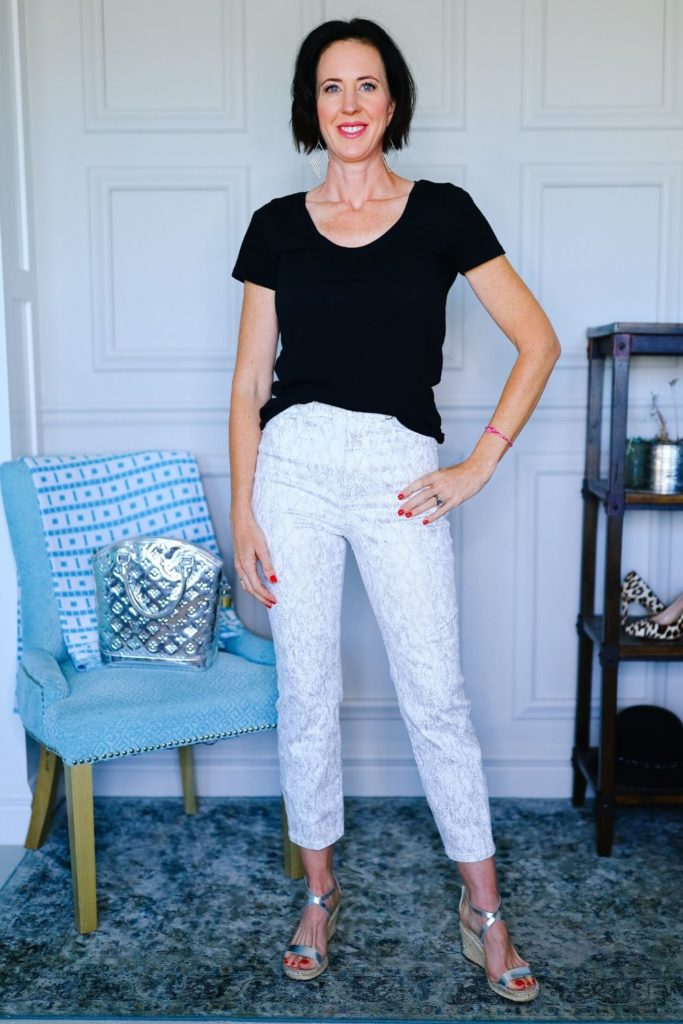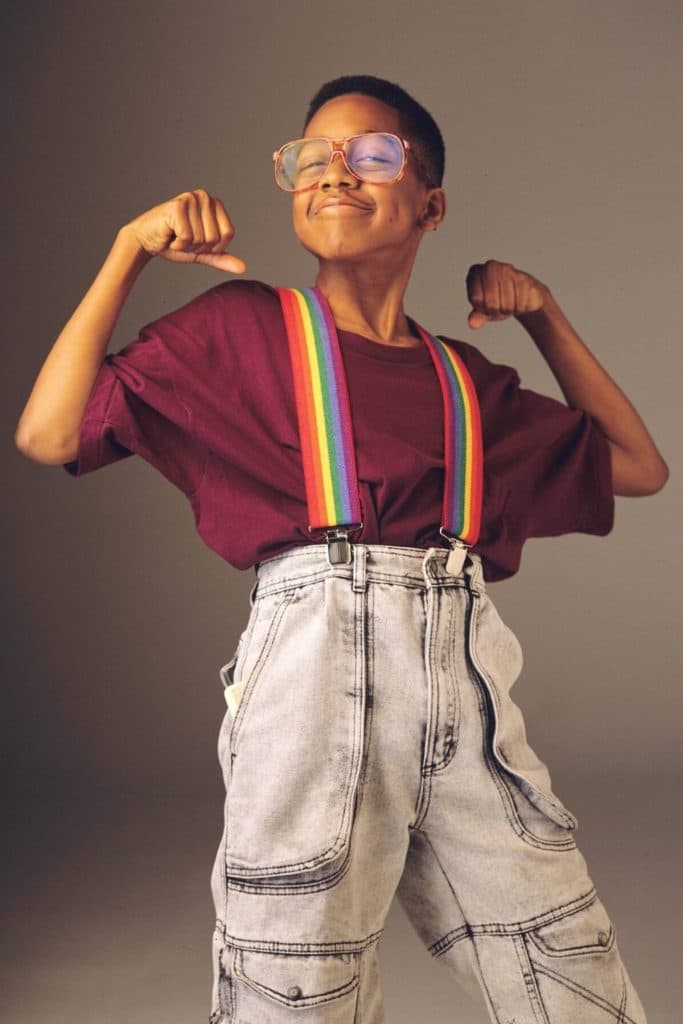 These are ultra-high rise pants with a looser top front tucked like we would before, and I look like Steve Urkel.
This is showing the high rise with the cropped top look that is trending, but it pronounces my misproportioned short wait and long legs even more.
I could wear either of these version with an untucked skimming top that is long enough to make me look balanced
Many, if not most trends can work with classic style if it suits you, whether it's a trending color, a pattern, or a detail, as long as it tells your style story and you love it, you can incorporate it into your classic style
Connect with Women Who Love Classic Style Too
If your DNA is still shouting at you to fit in, I have good news – you don't have to leave the village! You're not the only one who loves classic style even when it's not the latest fad! That's why many of you are here in my community. We love and embrace our style and share it with others.
You're among friends who love and support one another in a common interest. Members of the Society get even more of that sense of community as we walk through the Style Steps to curate, customize and complete their seasonal classic wardrobes.
Figuring out the trends, customizing classic style to make it a perfect fit for you, and standing strong can take time you may not have, but you don't have to figure it all out on your own. I've done most of the work for you with the Classic Wardrobe Guides, and with the Style Steps, I lead you through the rest. And you'll find a community of women on the same journey who will support and love you along the way.
The waiting list for the Fall Classic Wardrobe Guide is open, and when you sign up you'll be the first to know when it's available. The doors only open once a season, and you don't want to miss out!