Today you are getting a sneak peek into the kind of content members of the Stunning Style Society get each week in the Style Step Facebook Lives! I have a favorite shopping tip that saves me time, helps me build my wardrobe with items I love, but it's also one of my biggest shopping mistakes. The trick is to know when to use this tip, and when not to.
Here's the secret: BUY ALL THE COLORS
When I find something I love, I buy it in all the colors, and it's something I've always done. I mean, why wouldn't I? I just found the perfect item. Why keep searching when it comes in 6 of my favorite colors? It seems like a no brainer.
It's a great shopping tip, but it is also one of my biggest shopping downfalls because it's not always the right thing to do, and I end up purging some items x10. Here's the trick to know when to use it.
Here's the secret to success with this tip: only do it with classic, basic foundation pieces
The greatest jeans you've ever put on your body? YES
The perfect crew-neck sweater? YES
The ideal sheath dress? YES
The most flattering v-neck tee ever? YES
Buy them in every color you love, and they will be wardrobe staples.
A fur-trimmed duster cardigan? NO
Let me explain why.
items I have in multiple colors
These are items I have in multiple colors:
Jeans
Basic dresses
V-neck tees
Button-ups
Turtleneck sweaters
Crewneck sweaters
V-neck sweaters
Pencil skirts
Shorts
Classic coats
When not to buy all the colors
There are three categories of clothes I don't use this secret with (anymore. Usually.), and it saves me a lot of money and heartache.
As much as I love to find special details in my foundation pieces, if it's a really noticeable one, then everyone will notice when it makes up half your wardrobe, and that might make you less likely to wear it.
Many of us don't wear our really noticeable items very often so people don't realize we repeat items (I know you do it! We all do).
Small special details like a notched sleeve are ok because they don't jump out at you, but something like a large houndstooth pattern is much more noticeable, and it makes your wardrobe look and feel less varied.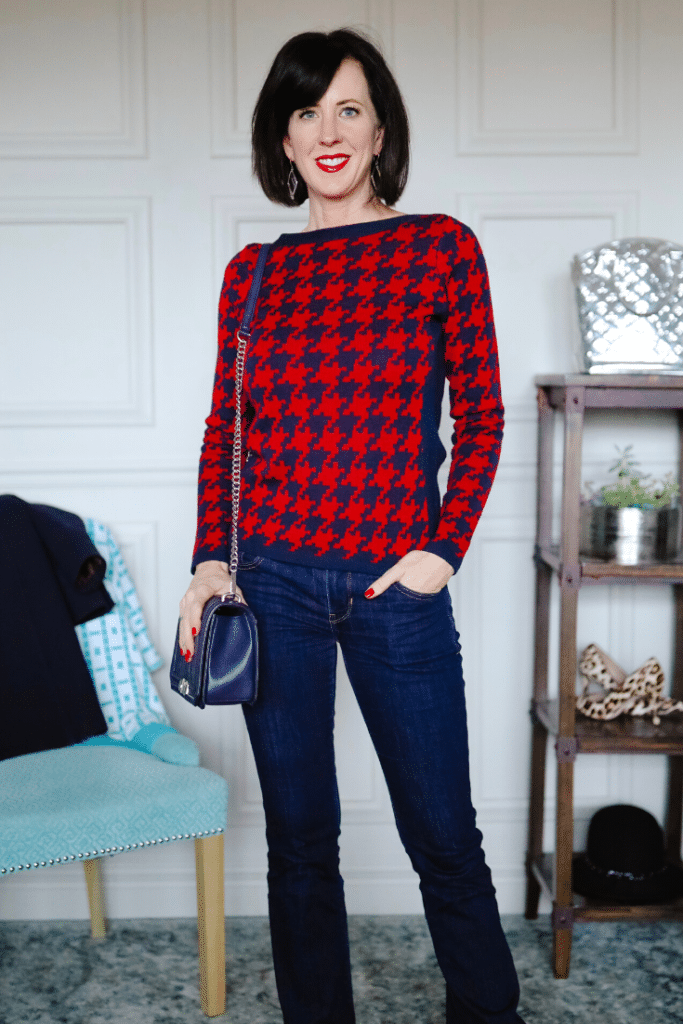 When I find something I love, I decide I must have them all. And I recently nearly fell into this trap AGAIN with this duster cardigan. When I wear it, I feel live a Hollywood Diva, so naturally I want it in all my favorite colors, right? I could feel like a diva every day! Sign me up!
I was on the prowl for more diva cardigans, and black was top of my list. I was *this close* to buying one when I realized this has been a problem in the past, and I stopped myself.
Because here's the thing: when everything is special, nothing is. This sweater is so special, and I love to wear it, but if I had it in 10 colors, it's wouldn't be special anymore, would it?
I'm going to let this be the special one and enjoy it every time I put it on.
It could also be a special pattern like these tees. I love them! But one of each is enough.
The next thing not to buy in multiples is:
An example from a few years ago is the cold-shoulder top. When they came out they were EVERYWHERE. You could buy them in every store, every color, every pattern, and every price point, but they fell out of favor very quickly, and now they are NOWHERE.
The temptation to buy them all is real, but in 2 years, you could have 10 of the same top that are ready for the donation bin. When it comes to trends, one or two of a specific trend is usually enough.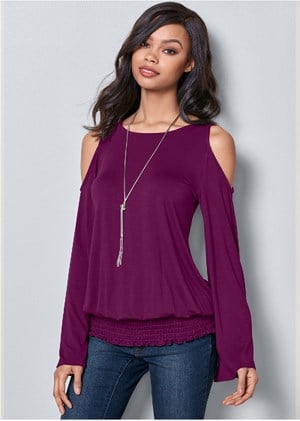 When I decided I HAD TO HAVE a trench coat, not only did I have to have the best, most classic, keep forever version immediately, I needed it in every color. Every. Single. Color. I had never even worn a trench coat before, but I was certain it was the answer to all my style woes. Instant chic.
I loved my first one, so I proceeded to find trenches in all my favorite colors. Until I realized that first: it's not the only jacket style I like to wear.
Second, I have very, very particular likes and dislikes when it comes to trenches.
Third, I almost always grab the black or navy ones. The bold colored ones are not top of my list, and I don't wear them enough to keep them in my closet.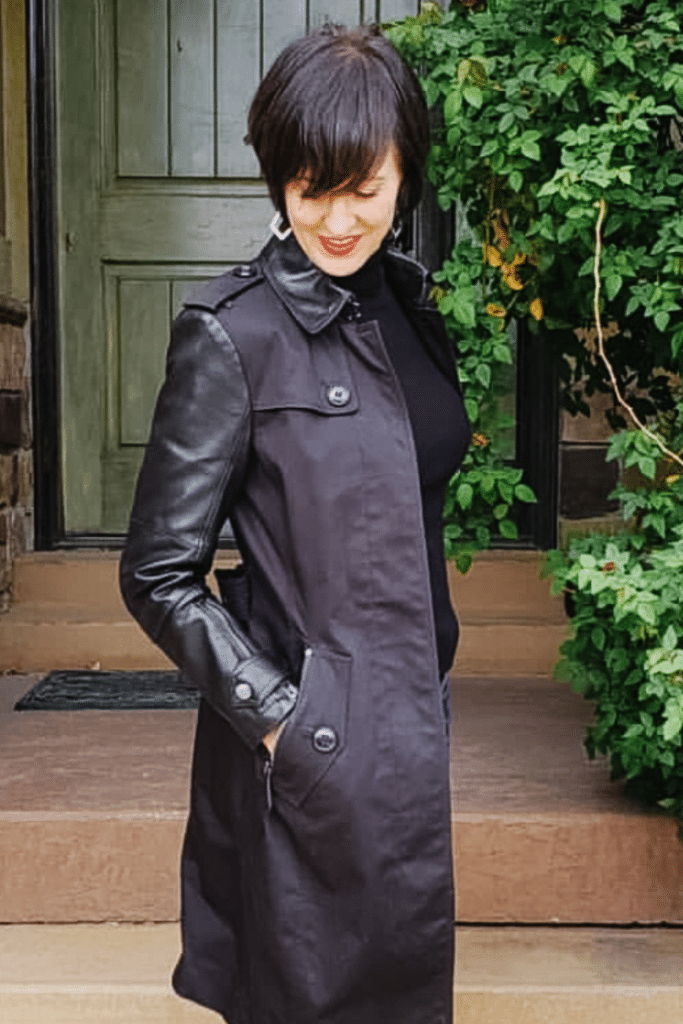 This is not the first time I've made this mistake. After I purged all the Jackie Kennedy cardigans (x10), I immediately stocked my closet with every color of boyfriend cardigan. And if you watched closet clean out video #3, you know those are now gone as well.
Try out a new-to-you style for a while before you decide you need it in every color, and then refer back to rules 1 and 2.
Stock up on those perfect basics in all your favorite colors and save yourself the trouble of finding it again. But special items, trendy items, new-to-you styles, no. You don't need them in all the colors. Perfect jeans, yes. Basic dress, yes. Fur trimmed duster cardigan? No.
If you found this valuable and want more special content like this, join me in the Stunning Style Society and you get a Style Step like this every Monday. We cover topics like this, makeup tutorials, Style Q&A sessions, unboxings of new finds, and other special topics of interest.
Many members have said these lives alone are worth the cost of membership, but you get them in addition to the Wardrobe Guides, wardrobe calendars, Facebook group, exclusive website, and more.
Are You Ready To Create A Classic-Style Wardrobe That Makes You Feel Amazing?
The Stunning Style Society Membership is Your Done-For-You Solution