you can look put together in simple yet stunning outfits
Do basic outfits have to be boring?
"I can't believe how cute you dress with those 6 little ones! Don't you worry about your clothes being ruined?"
My eyes dropped to my basic outfit, and I wondered why she thought I was so dressed up. I was wearing a tee, my favorite jeans, and flats. Stud earrings, a striped diaper bag, and 6 kids ages 2 to 8 completed my ensemble, but my outfit was pretty simple. 
After giving birth to 6 kids in 6 years, my days have been messy for 12 years now, but it has always been important to me to get up and get dressed every day. Even with the lots of spit up, diaper explosions, sticky hands, and messy faces, I like to be dressed and look nice. 
I'm in a different stage of life now that my youngest is 6, but daily life as a mom is still messy with cooking, cleaning, hidden puddles of syrup on the counter, and the occasional glitter explosion. 
I'm not as dressed up as I look
The truth is, my outfits are still pretty simple because of my Minimal Classic style, but I look much more dressed up than I am. Most of my outfits come from a simple formula that allows me to be put together, but ready for anything that comes my way. 
Broken down by tops, bottoms, dresses, shoes, outerwear, and accessories, I'm sharing what I wore in the early, messy days, and what I NEVER WORE during that stage of my life. These same tips apply whether your job, lifestyle, or personal preference requires basic outfits.
Finding your style makes it even easier to get dressed, and if you're still refining, or starting from scratch, the Classic Style Twist Quiz can get you started!

How to take your basic outfits from Simple to stunning
This video is a special Facebook Live I did in my free Capsule Wardrobes for Classic Style group. It's a sneak peek into the kind of content members of the Stunning Style Society get every week. I share exactly what I would, and would not, have worn in those early, messiest days when I had 5 kids born in 3 years (if you're doing the math on that, I'll help you out. Add a set of triplets, and it works).
Are you surrounded by sticky hands, syrup puddles, glitter explosions, or otherwise worried about ruining your clothes? Your basic outfits can still be stunning.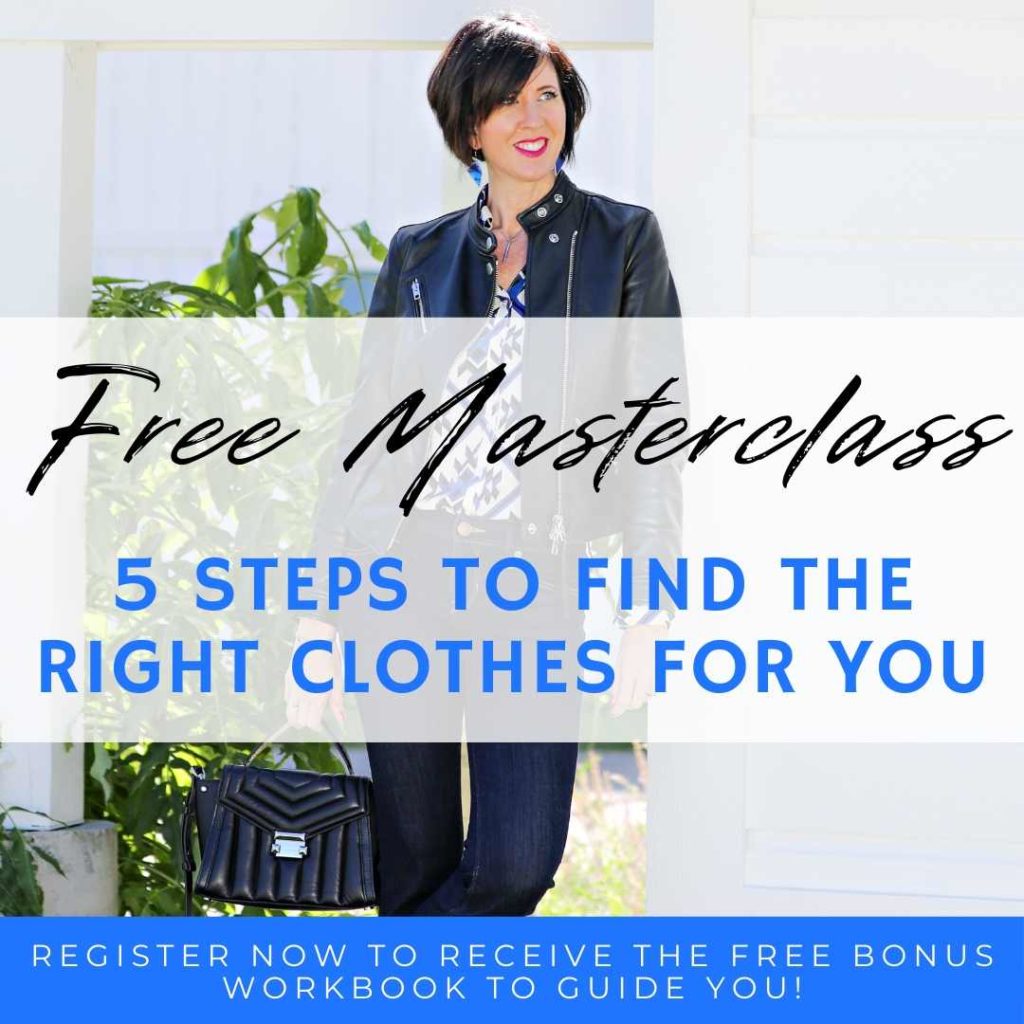 Join the free masterclass today!
This masterclass is a must attend if you...
Attend now to receive a workbook to guide you through the exercises!
This post may contain affiliate links, which means if you purchase through my links I get a small commission, but it doesn't cost you anything extra.
more resources for your style journey