You can dress cute and classic at any age
"You're so cute! But cute isn't the right word. I mean you are cute, but you're…something else, too." I smiled as I listened to this stranger try to compliment my friend. She is cute! As a button! But she's also…something else. She's classic with a cute flair. She is serious with a side of fun, flirty and light.
If you've been following along with the classic closet series, first we covered how to dress classic without looking dated. Next we covered edgy classic, which is my style, and this is the third installment.
I hope you read all of the versions because sometimes wearing the wrong details is as big as wearing the right details. If you're not sure what you Classic Style Twist is, take the quiz below to find out!
What cute and classic says about you
My mom is cute and classic, and she always jokes that there are two different women living in the same body because she can be so different from moment to moment. She gets down to business, she's an introvert, she's practical, but she can be silly, fun, and the life of the (very, very small) party when the mood strikes her. She gets really stressed out about social gatherings, but will talk up a storm and laugh with someone one on one. She's friendly but not outgoing, and she loves sparkles. She already has a pretty classic wardrobe, but sometimes that feels too serious and heavy to her. She wants to lighten it up without seeming too silly, because that's not her either. She's a fun combination of both.
cute details in your clothes
If you want your outfit to say classic and cute, it's the subtle details that will tell the story. Look for lightweight fabrics, floral prints, polka dots, hearts, sequins, glitter, sparkles, circles, bows, and ruffles. That sounds like too much, doesn't it? Keep reading. I'll show you how to make it perfect for you.
Lightweight fabrics can include chiffon, lighter/softer wash cottons, knits, linen, etc. Instead of a really structured, stiff broadcloth cotton button up, you might prefer a thin crepe that has a little more drape to it. Not flowy or baggy, just lighter in weight and visual. Mix bulk and heavy weight fabrics with lighter options. If you are wearing jeans you might want a lighter weight top. Going with too much lightness in fabric could leave you feeling ungrounded, and too much structure could feel like a straight jacket. Ask yourself, "Could I frolic in this?" 
Floral prints speak of summer fun and vacations. They make us think of our recent tropical getaway or a garden party. Make sure the lines of the floral isn't fuzzy or hazy, and that it still has a crisp pattern. Floral prints and stripes mixed together are the perfect classic and cute combo.
Polka dots are basically bubbles, and bubbles are lighter than air. They are an easy print to find in a variety of items and colors, and easy to mix and match in a classic wardrobe. A crisp polka dot button up or pencil skirt adds a little fun to an office wardrobe. Polka dot shorts or knit tee is perfect for a casual look. You'll probably be happier if the polka dots are lined up symmetrically instead of random.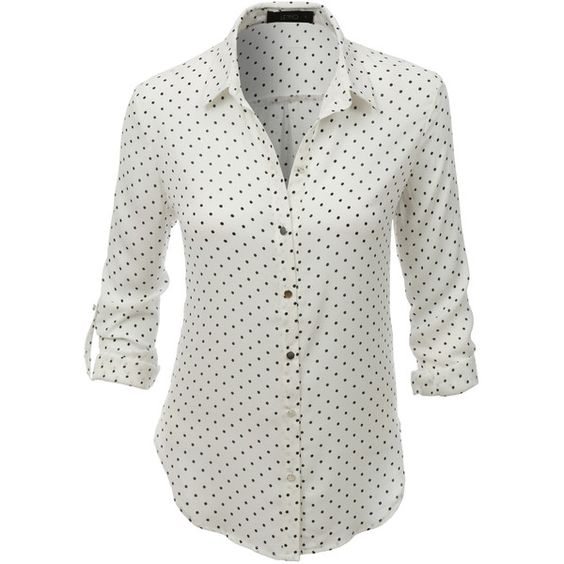 Hearts are sweet and light, and are another great pattern that can be a subtle nod or a shout, depending on how you wear it. As an edgy classic, I do not like hearts on my clothes. They are too fun and bright for me. 
Sequins, glitter, and sparkles are all light, reflective, shiny and the ultimate cute detail. My mom loves them on shoes and accessories. The key is to keep it on a smaller scale so you don't give off more cute than classic. 
Circles are the perfect shape to look for in jewelry because they are just like polka dots. 
Bows, ruffles and gathers add a sweetness to an item and are perfect on a small scale, like on a purse, or a neckline, as long as they aren't so big they overwhelm you or the classic cut of the clothes. Gathered sleeves can create lift or a flutter to the sleeve. A gathered waist adds flare to a skirt. A ruffled detail along the placket of a top or jacket is a hint at your fun side.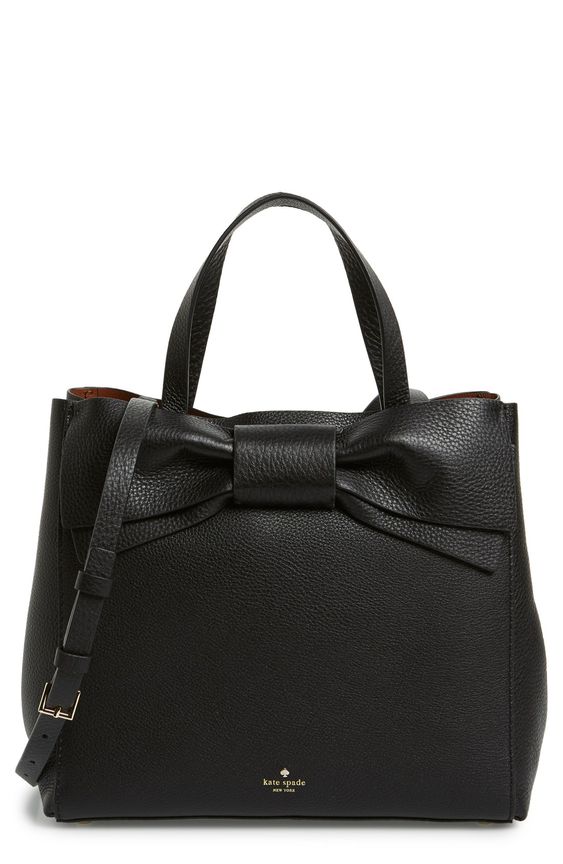 If you are looking for a fun animal print, think zebra which is a little zany and wild, but not dangerous. Zebras don't eat people. Or choose the elusive white leopard/cheetah, which looks like polka dots.
Some colors are also more fun and light, like pink, yellow, blue, and white. Certain color combinations are also more fun. If bold pink and black is an edgier way to wear pink, then pink and yellow, pink and white, and pink and blue are lighter and airier.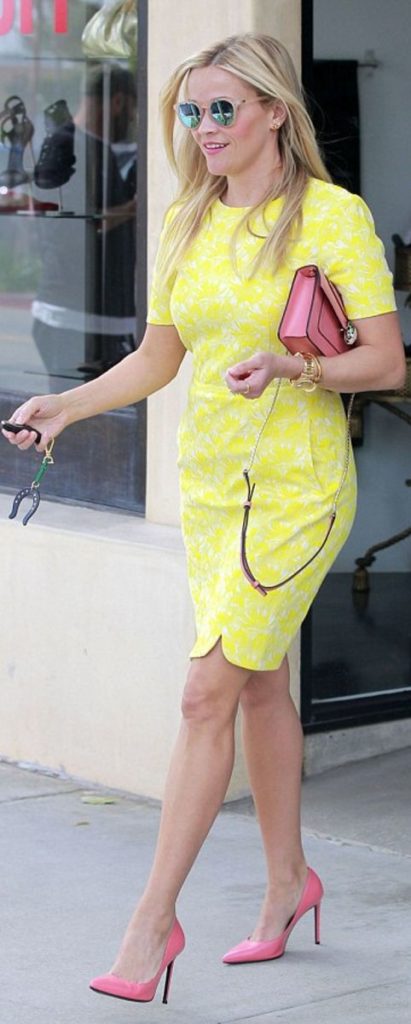 Look for shiny, blingy, round, lightweight, maybe slightly jingly if you are really in a party mood. Keep your jewelry light and bright. A circle pendant necklace, hoop earrings, diamond studs, circle link necklaces, beads, pearls, and maybe even a charm bracelet are all good options.
Your shoes should have more round toes a.k.a. half circles, and be comfortable. As an edgy classic I'm more likely to sacrifice comfort for style, but as a cute classic, you don't want to wear anything that will ruin your fun, like pinched toes. Shoes are a great place for the shine, sparkle and bling. Patent leather, jewel details, glitter, bows, and sequins all make shoes cute and fun, but it's not so much that you feel like an 8-year-old.
Makeup is another way to keep it light. Don't go too heavy on the eye makeup, and have some fun with the colors. A pink eyeshadow or a blue eye liner are subtle hints at your fun undercurrent, but don't wear them both together or you'll look like a cartoon character. Add a little highlighter on your cheeks for a shimmer, but stay away from glitter on the face. Bold lips are a great way to balance a lighter eye look.
Hair won't be too severe. You would probably enjoy curls, and styles that are a little more youthful. That could be a pixie with some curl or wave, or long curls, or anything in between, but probably nothing that covers your face like a heavy bang.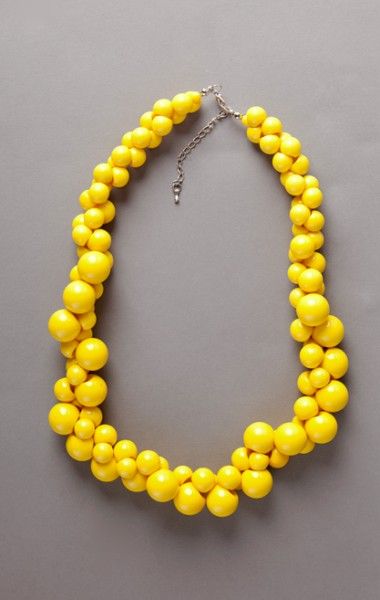 There are some brands that were made for you. J. Crew, Kate Spade, who epitomized cute and classic, Betsy Johnson, Boden, Draper James, Brighton, Chaps, Ralph Lauren, Tommy Hilfiger, Polo, Jessica Simpson, Jones New York, Talbots, and Lilly Pulitzer (though about half of it is more cute than classic, so evaluate carefully if it's too busy and fussy for you). Sometimes Ann Taylor, Loft, and Banana Republic. They are all classic, but their undertone can vary from season to season with the trends. 
wait a second, where is the classic?
The classic is in the style and fit of the clothes. classic includes button ups, dark wash, tailored jeans (even if they have a ruffle hem), shirt dresses, stripes, chino shorts, pencil skirts, flats, loafers, trench coats, and a very tailored fit. The overall look of the clothing is classic, and you sprinkle in some cute details to add a whisper of fun. Your favorite striped Breton tee might have a peplum waist or bell sleeves. Your black pencil skirt might have an eyelet cutout pattern. Your button ups might be a sheer cotton with a polka dot pattern and roll tab sleeves. You might enjoy a finer stripe in your clothes than a wider, bolder strip. Add some cuteness to classic black pumps with a round toe and a bow, or a jewel detail. Pair a classic shirt dress with bold colored beads and matching shoes. Sticking to more solid colors, and keeping the patterns on a smaller scale also keeps the cute from consuming you. All the details with a lot of pattern might be too much for you.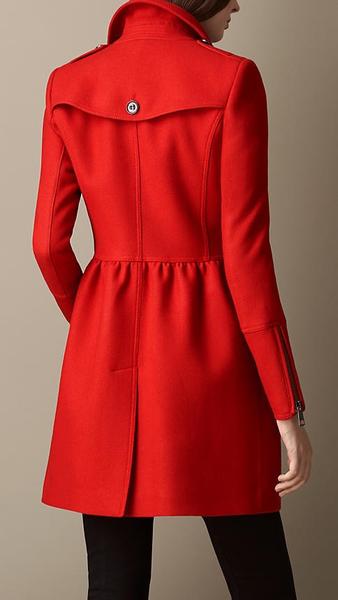 I just listed a whole lot of options for adding cute and fun details to your outfits, but don't wear all of them at the same time. The trick is to pick and choose. If you have fun details in your top, then go for classic pants, meaning no extra polka dots, ruffles, or bling. If you choose a floral skirt, keep it classic in the shirt. There is big fun jewelry, and small fun jewelry. Choose the size based on the level of cuteness in the rest of your outfit. If you already have enough going on in your outfit, choose little round or heart studs instead of big blingy earrings.
Only you will know the perfect balance. Do you feel overwhelmed with too much color or pattern or detail? Take off some accessories or switch the top or pants. Some people feel better in more, and some can only take so much. Also, don't forget the bold hues. Those say you mean business.
so are you ever too old to dress cute?
Just like edgy, some women feel like they have to grow up and stop being silly, or that glitter is too juvenile. But the answer is: No. You're not. If cute and fun is who you are then it's more like a public service announcement to represent it in your style. I think of it as truth in advertising. You might be a hummer. You might have a purse full of glitter, and you might also be an accountant who bedazzles her calculator. And reaching a certain birthday won't change that. You won't suddenly one day become the type of person who is always serious and in charge, so why should you be expected to change your style to reflect something you're not just because of the number of candles on your cake?
let's see it all in action
Since I'm definitely not a cute and classic, let's look at someone else, Kate Middleton. She is in her mid 30s, and a DUCHESS for goodness' sake, but she manages to perfectly balance the cute and classic without looking childish.
Photo credit here.
Outfit #1: Kate balances those wild and fun pants with a very simple white tee, classic navy blazer, and a nude neutral shoe (though this would have been my choice).
Outfit #2: Kate's very classic dress has a flirty full skirt, a row of round buttons down the front, gathered sleeves and a bow at the neckline. It's all tamed by the very tailored fit, nude shoes, and the solid color. If it were also patterned it would be too cute and not enough classic. To make this casual, if the top half were a blouse, pair it with tailored jeans or trousers.
Outfit #3: Even though her classic blazer is cuter with the gathered sleeves, it still tames the polka dot top. The neutral shoe and tailored jeans also add classic calm to the outfit. The shoes and jeans being the same color also streamlines the lower half instead of breaking it up with a nude or colored shoe.
Outfit #4: She's all classic except for the ruffle front of her blouse. The casual wedge also lightens the mood over a more serious pump.
Outfit#5: This dress is tailored in the fit up top, but has a large pattern with lots of circles. The ruffled hem also adds some fun. The long sleeves, defined waist and buttoned up Mandarin collar bring some seriousness that keeps her from looking like she wants a carousel ride. The shorter length also keeps it from being overwhelming.
Outfit #6: Kate's classic shirt dress has gathered sleeves and double polka dots! The classic style and tailored cut keep it from looking childish.
Outfit #7: The eyelet cut outs and the full skirt keep the stiff, structured fabric from being too serious and weighing her down. Eyelet tops are really in right now, and easy to pair with a classic bottom. 
Outfit #8: Kate's floral lace Peter Pan collar adds cuteness and fun to her classic sheath dress and tones down the bold red color. A top like this would be adorable with dark wash jeans.
Outfit #9: A classic sheath dress is fun and cute with this floral pattern. It's concentrated in the waist area and there is more white space at the top and bottom so the pattern isn't overwhelming. 
As important as it is to add the cute elements you want, it's equally important to avoid certain elements if you want that fun, flirty vibe. I showcased edgy classic last time, and the final installment is feminine classic. Learning about all of them will help you avoid  the details that will take away from your cute and classic look.
Are you cute and…something else? How do you show that in your classic outfits? If you are not sure what your style is yet, please take our Classic Style Twist quiz below, and then read about the different Twists here to learn how to bring your own personality type through while still embracing classic style.
Did you enjoy this post? Subscribe to my blog! Do you have a friend who would enjoy my style inspiration? Please share! Email, Pinterest, Stumble, Facebook, and Google+ are all great places, and the icons to share are all over the page.
This post contains affiliate links, which means if you purchase through my links I get a small commission, but it doesn't cost you anything extra. Thanks for supporting my blog!