You've never had such a stunning summer!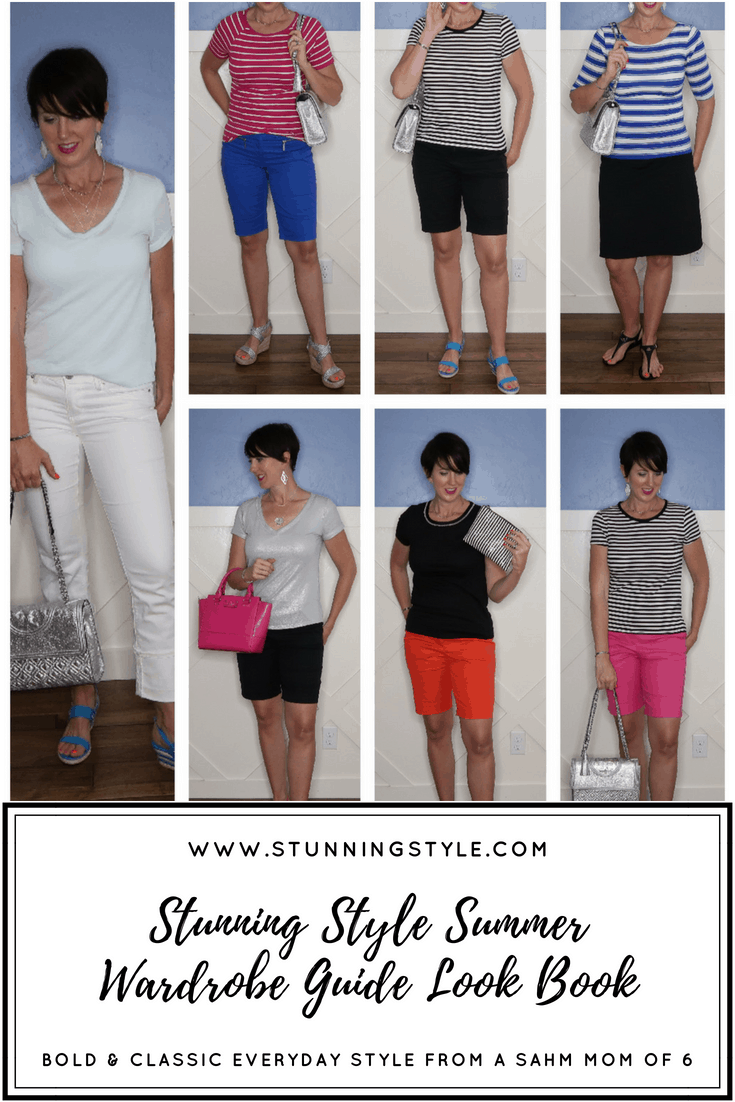 Summer Look Book
You may have noticed that I've been mostly absent the last couple of months. I've been super, super sick. And what little energy I had went to my kids, because I'm a mom and wife first. My family gets my attention first, and then the blog. And somewhere at the bottom of a very long list, the laundry. On top of that, my sweet littlest nugget deleted ALL OF MY OUTFIT PICTURES that I had been collecting. Sigh. Love her tiny little self.
Anyway, instead of What I Wore, this week you are getting 7 outfits from the Stunning Style Wardrobe Guide in action! I'm starting a new feature for these weekly What I Wore posts. There will be a video look book to go with the still pictures so you can get a better idea of how they wear and what they look like.
I'm still including the still shots so you can pin them to Pinterest, and because not everyone likes video. I'm really excited about this addition, and I'd love to know what you think of this new feature. Talk to me down in the comments!
Last week I shared a video Q&A about the wardrobe guides, and you can check that out here.
All the links to these items are available in the Stunning Style Summer Wardrobe Guide.
If you enjoy these video look books let me know by subscribing to my YouTube channel!
Pinnable Images
Some days I want to wear 2 bold colors, and in the summer that's easier to do because the clothes are smaller.
I am in love with these turquoise wedges. They are really comfortable.
These shorts were a new addition to my wardrobe this summer.
A skirt is an easy way to stay cool and chic when the temperatures soar.
My readers can't get enough of this silver tee! It's amazing!
I love the metal ball chain detail on this tee.
Icy mint tee. Need I say more?
Did you enjoy this post? Subscribe to my blog! Do you have a friend who would enjoy my style inspiration? Please share! Email, Pinterest, Stumble, Facebook, and Google+ are all great places, and the icons to share are all over the page.
This post contains affiliate links, which means if you purchase through my links I get a small commission, but it doesn't cost you anything extra. Thanks for supporting my blog!