CAPSULE WARDROBE Articles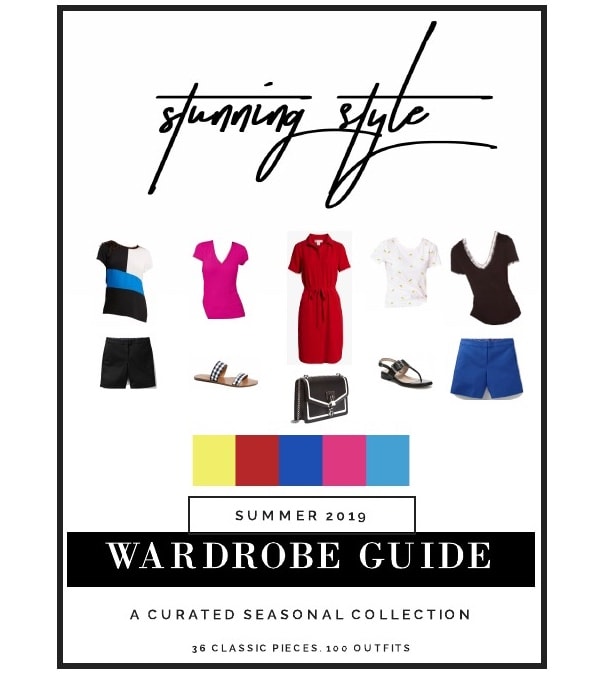 A capsule wardrobe is a curated collection of a few essential items of clothing that don't go out of fashion, and is augmented with seasonal pieces. Originally coined by Susie Faux in the 1970s, owner of a London boutique called "Wardrobe," the desire to have a closet complete with items that are stylish, fit perfectly and are easily assembled into outfits has grown as our lives have gotten crazier than ever!
It's meant to be smaller than you're used to, and it's bound to feel a little strict at first. But that doesn't mean you're just going to have to wear the same outfit every single day. While there are so many opinions out there about how to do a capsule wardrobe best (and some people tend to get a little extreme and very passionate!) I do believe it's possible to find your own capsule wardrobe sweet spot — that magic number of items.
I think a perfectly sized capsule wardrobe is small enough to add simplicity to your life and capture your own personal style, yet large enough to still give you enough creative freedom and wiggle room to express yourself from day to day.
Here at Stunning Style, our mission is to ensure getting dressed is the easiest thing you do all day…everyday!
LEARN MORE ABOUT CAPSULE WARDROBES
Knowing your style will help you build a capsule wardrobe that is truly you!
STUNNING STYLE CAPSULE WARDROBE Guide - all the work done for you!